Having direct control over our supply chain improves our management of product consistency. We have control over our supply chain starting from our mining operations until product distribution. Besides managing consistency of our raw materials, our investment in raw materials also assures us sustainable supply of raw materials.
Continuous investment in process improvement and capacity expansion enable us to consistently meet our customers' expectations and prepares us to anticipate the growth in the vegetable oils and fats industry.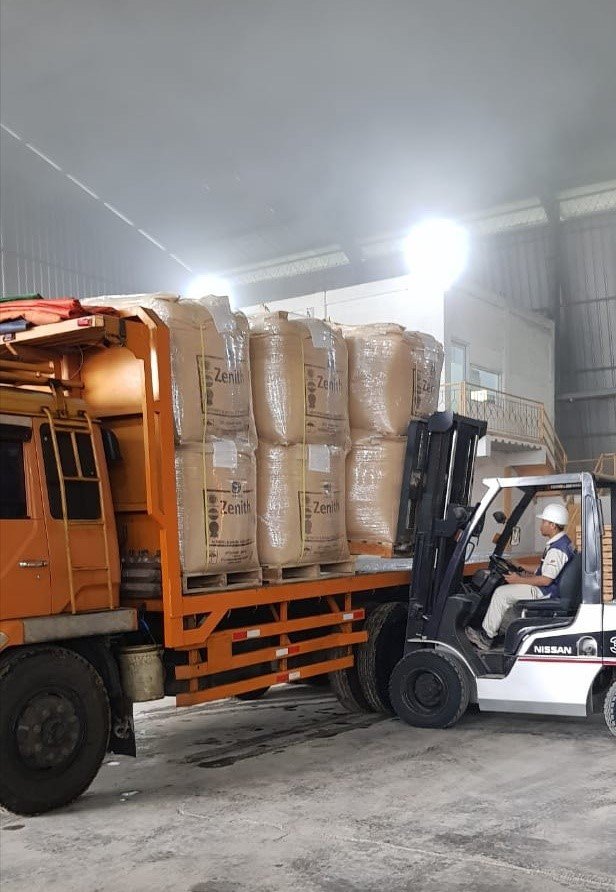 Compliance with statutory and civil safety, health and safety regulations at all our manufacturing plants assure uninterrupted production and supply of Zenith bleaching earth to our customers.
Zenith bleaching earth deliveries in bulk are carried by competent drivers trained in the responsible carriage and handling of bleaching earth. Our product traceability system tracks products that are packed in both bags and in bulk. The product traceability lot number appears in the certificate of analysis that accompanies each product delivery.
We have sales teams in all our core markets. In addition to our own sales teams, we work with a network of highly professional distributors and agents in our overseas markets. Our sales efforts are supported by a team of product specialists and another team of product application specialists. While the product specialist is an expert in the science of bleaching earth, the product application specialist assists in correct selection of Zenith bleaching earth that is fit for purpose.